Locate a Doctor
In our ongoing drive for excellence, SpineMED® conducts annual "Clinical Performance Surveys" where every SpineMED® clinician is contacted and requested to provide us with their clinical experience in the use of the SpineMED® System. The data collected includes Patient outcomes experienced with SpineMED® to establish a subjective measure of the clinical results of the SpineMED® System. The responses received from clinicians are posted below their clinic information as "CLINICAL PERFORMANCE SURVEY" as an active link to their survey.
Locate Your Local SpineMED® Doctor: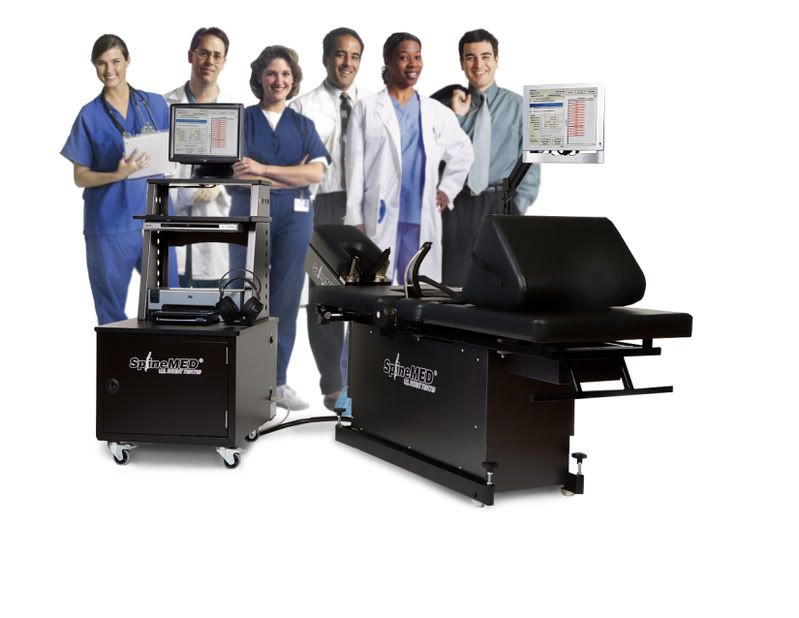 Are you a SpineMED® Doctor? Contact us to learn how to get your practice listed.
The contents of the SpineMED® Site, such as text, graphics, images, and other material contained on the SpineMED® Site ("Content") are for informational purposes only. The content is not intended to be a substitute for professional medical advice, diagnosis, or treatment. Always seek the advice of your physician or other qualified healthcare provider with any questions you may have regarding a medical condition. SpineMED® or its parent companies does not recommend or endorse any specific Medical Clinic, Healthcare Practitioner, or other information that may be mentioned on this site. Ensure that the office you visit is a Certified SpineMED® Facility with factory trained and Certified SpineMED® Therapists.